On 1st October, the South Downs National Park Authority decided its response to Highways England's consultation on six high speed dual carriageway options for an Arundel bypass.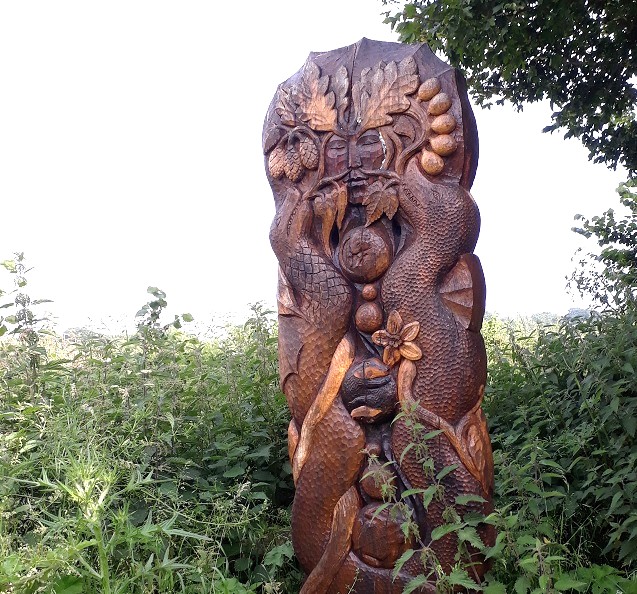 None of them, as presented, could be supported; it was not clear whether any possible mitigation could make them supportable.
The landscape historian Simon Jenkins said the English countryside made him 'marvel at how much that is rural remains varied, informal, unmistakeably old. There are places where England looks as it has for centuries and where people…gather to find and declare it beautiful.' Binsted, straddling today's National Park boundary, is one of those places.
Binsted's Park boundary waymarker, in the centre of the old parish of Binsted, an oak sculpture celebrating its folklore and wildlife, is one such gathering point, on the meeting of four paths beside a winterbourne stream which is a wildlife corridor used by pine martens, linking parts of the ancient woodland complex. The waymarker and its wayside bench would be crushed by the Magenta route.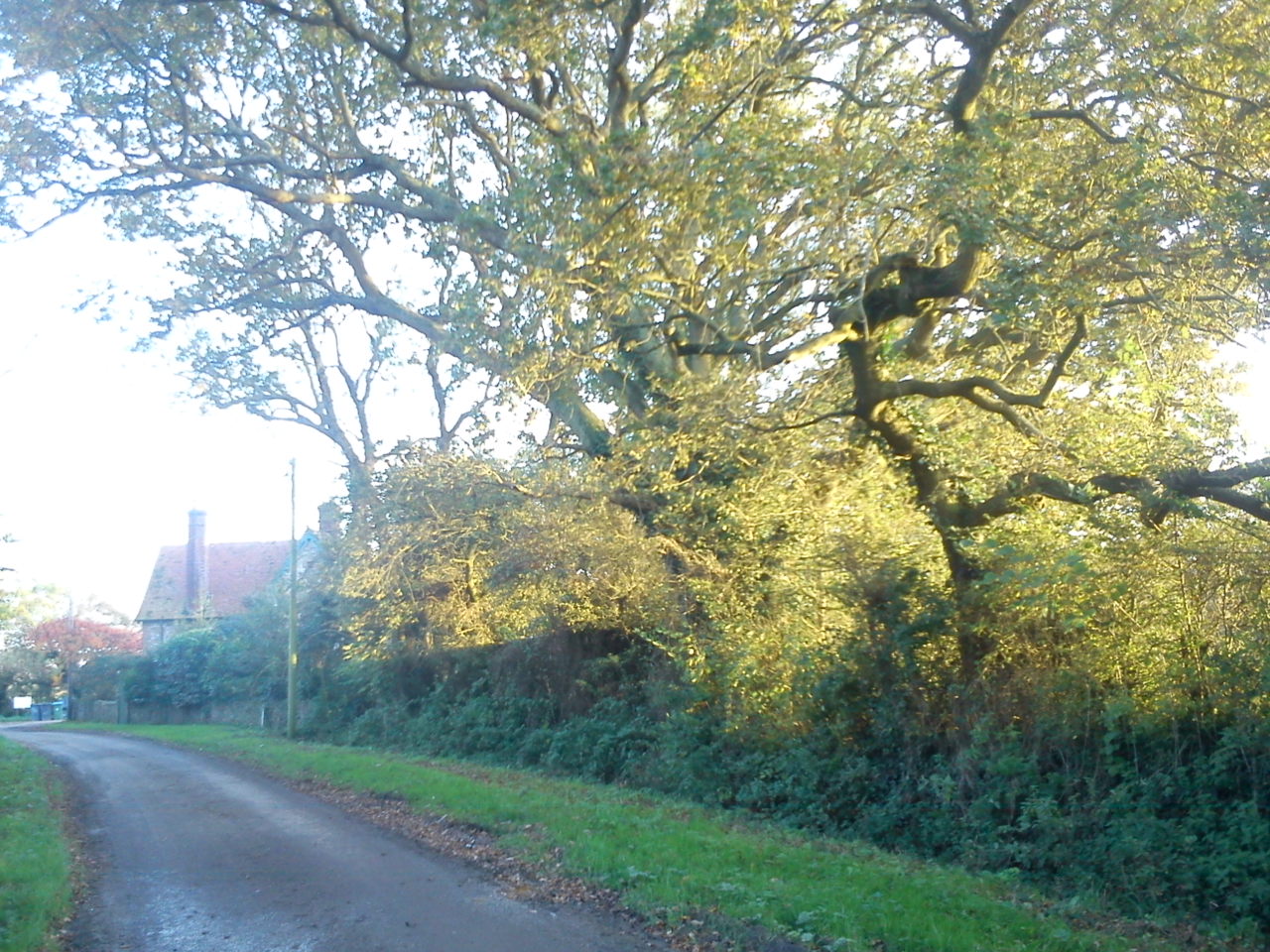 There are reasons why it is problematic to locate a 70mph dual carriageway road anywhere in Arundel's countryside. Reasons on which light is thrown by a little-known part of the history of the National Park boundary designation. The history of the National Park boundary at Binsted and Tortington highlights an amazing fact that is now forgotten.
All the countryside all the bypass routes would pass through, at Arundel, Tortington and Binsted, as well as Arundel town, met the criteria of Natural Beauty and Exceptional Opportunities for Recreation, and was recommended to be included in the South Downs National Park by the Countryside Agency's consultants, Landscape Design Associates (LDA), in 2001.[1] They even said it was 'especially desirable to designate' it because of its accessibility and nearness to population.
The draft boundary of 2002 excluded the parts of Tortington and Binsted south of the woods, part of the area LDA said was 'especially desirable to designate', but no good reason was ever given. It seems likely this was done to leave room for a bypass then being studied by government consultants, Halcrow, similar to today's Amber, for the South Coast Multi Modal Study. The Study was not supposed to look into alternative routes, and after intervention from the MP it concluded that the 1993 Preferred Route (today's Crimson) should go ahead, but the scheme was cancelled in 2003 by Alistair Darling.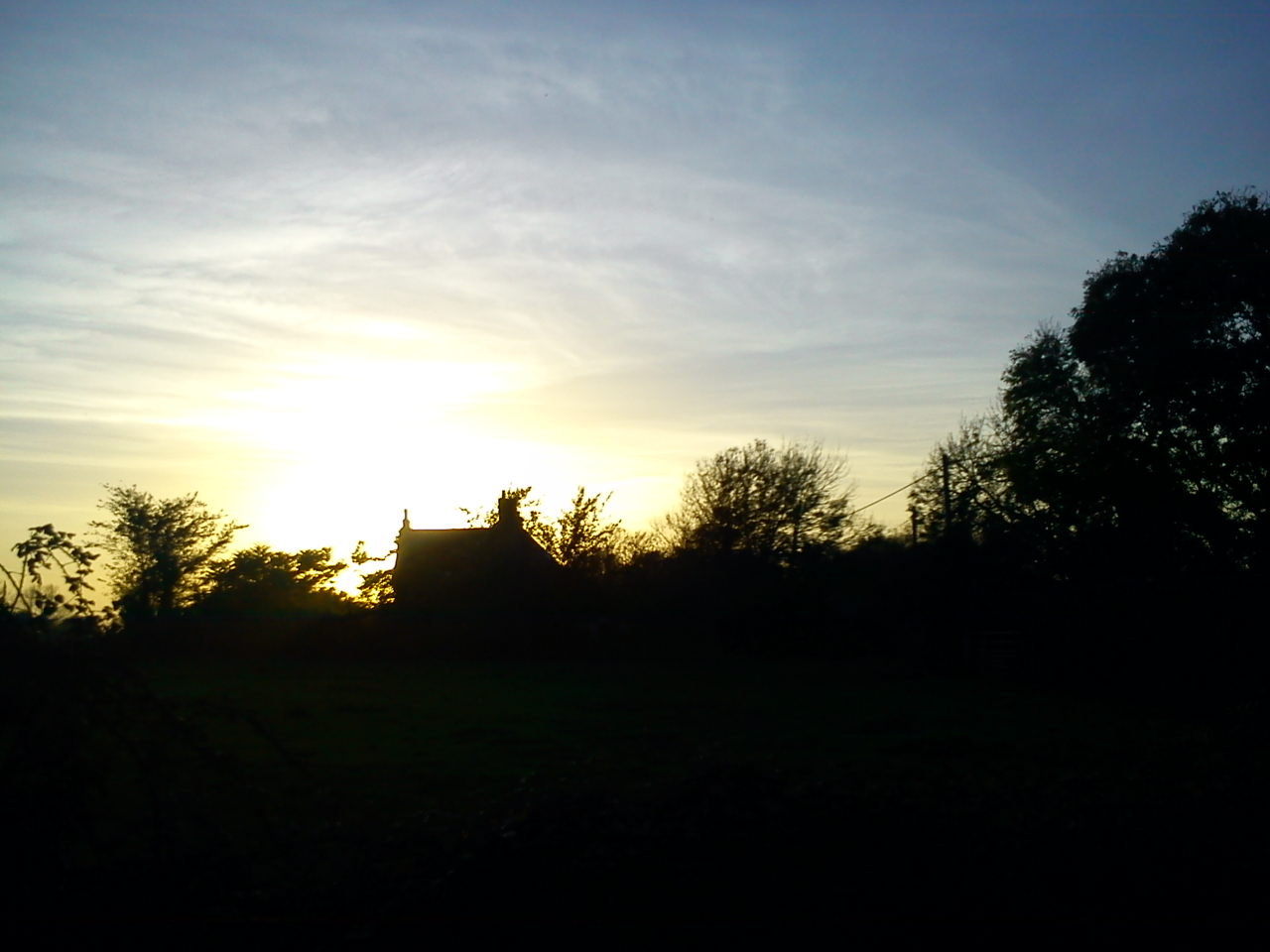 This conflicted boundary, which seems to have been chosen for reasons other than National Park criteria, has led to an absurd situation. Arundel Town Council, the MP and others are supporting the Magenta route, which avoids most of the present-day National Park, but slices through Tortington, damages Walberton and destroys Binsted.
'Destroy' is not too strong a word. To quote a resident: 'It snakes from end to end of the village, destroying property left right and centre, and leaving what's left of us separated by four lanes of 70mph traffic. No more village, no more community, no more Strawberry Fair, no more Arts Festival, no more pub, no more Harvest Supper, no more services in our 12th-century church, no more future, no more hope. It's an absurdly massive level of destruction to save just a few minutes' driving time.'
The Grey route, which avoids today's National Park entirely, passes through this same countryside that was recommended for inclusion and was 'especially desirable to designate', and the same three villages. Crossing just the other side of this ancient village's church wall, it adds more destruction, to the Binsted Rife valley, a rare flushed fen habitat.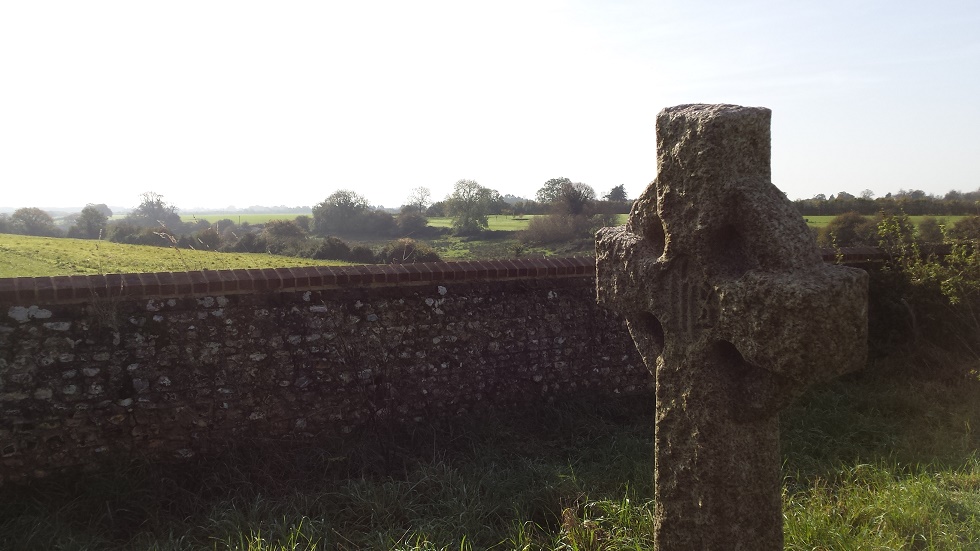 One argument put forward for this destruction is that it would reduce traffic in the rest of the National Park. But there is a climate crisis. We have to reduce traffic by a fifth to meet our carbon reduction obligations. We have to stop 'predicting and providing'. There is a reduction in driving among all age groups except the elderly. All these factors make the unedifying deal of destroying a village landscape partly in the National Park, all of which was originally recommended for inclusion, to get a supposed reduction in traffic elsewhere in the Park or at Storrington, seem backward-looking, unfair, foolish and morally wrong.
Emma Tristram
---
[1] The LDA report of 2001, 'Area of search for a South Downs National Park', recommending that all the countryside all the bypass routes would go through should be included in the Park, has disappeared from DEFRA's archives at Alnwick, though it is still listed in the catalogue.