ABNC PRESS RELEASE 05.09.17
Angry campaigners say Highways England's Public Consultation on the Arundel Bypass is meaningless due to a series of documentary flaws which 'airbrush out' acres of ancient woodland and 'conveniently move' an important heritage site.
The campaigners who are based in the tiny rural village of Binsted near Arundel say many of the documents and maps which have been published to support the consultation are inaccurate and misleading and should be ignored by the public.
"Highways England has made several glaring errors in their material, which might lead people who don't know the area to vote for the Binsted route," says Emma Tristram, secretary of the Arundel Bypass Neighbourhood Committee (ABNC).
"For example, a table of 'Heritage Assets' lists Binsted Park as 'outside' the scheme when it is not only inside it, but would also be destroyed by it, and one of the route maps actually leaves out parts of Binsted Woods - including most of the woodland enclosing Binsted Park."
To add to this there are mislabeled 'Viewpoints' and maps – one Viewpoint claims to be 'Binsted Park' when it is in fact a photo of TortingtonLane, and a map of 'Landscape Context' has the words 'Binsted Park' written over Tortington Common which is quite different from Binsted Park!"
"The consultation material appears to be either very shoddily prepared or suspiciously biased towards the Binsted Option with our beautiful woodlands literally airbrushed out from their main route map and our rich heritage mysteriously moved to suit their scheme. The whole thing is truly shocking!"
"It's as if they wanted Binsted Park to disappear so they can put a bypass through it," says Camilla Lambert, Chair of the Binsted Arts Festival.
The village of Binsted lies directly in the path of Highways England's bypass option 5A which is widely opposed by local people due to its environmental impact. The route is largely within the National Park, would divide the local parish in two and would cut through acres of historic woodlands and a number of heritage sites.
"Support for ABNC in their battle to save Binsted continues to strengthen", says Mike Tristram of ABNC. "Nearly 2000 people have signed the petition against the route.' A typical comment from a supporter in the Bognor area is: 'I'm happy to support anything that protects Binsted Woods and village, as both have provided me and my dog with much-needed solace since moving here 7 years ago."
Press Contact for more information:
Mike Tristram: 01243 551635 and 07771 897613 or info@arundelbypass.co.uk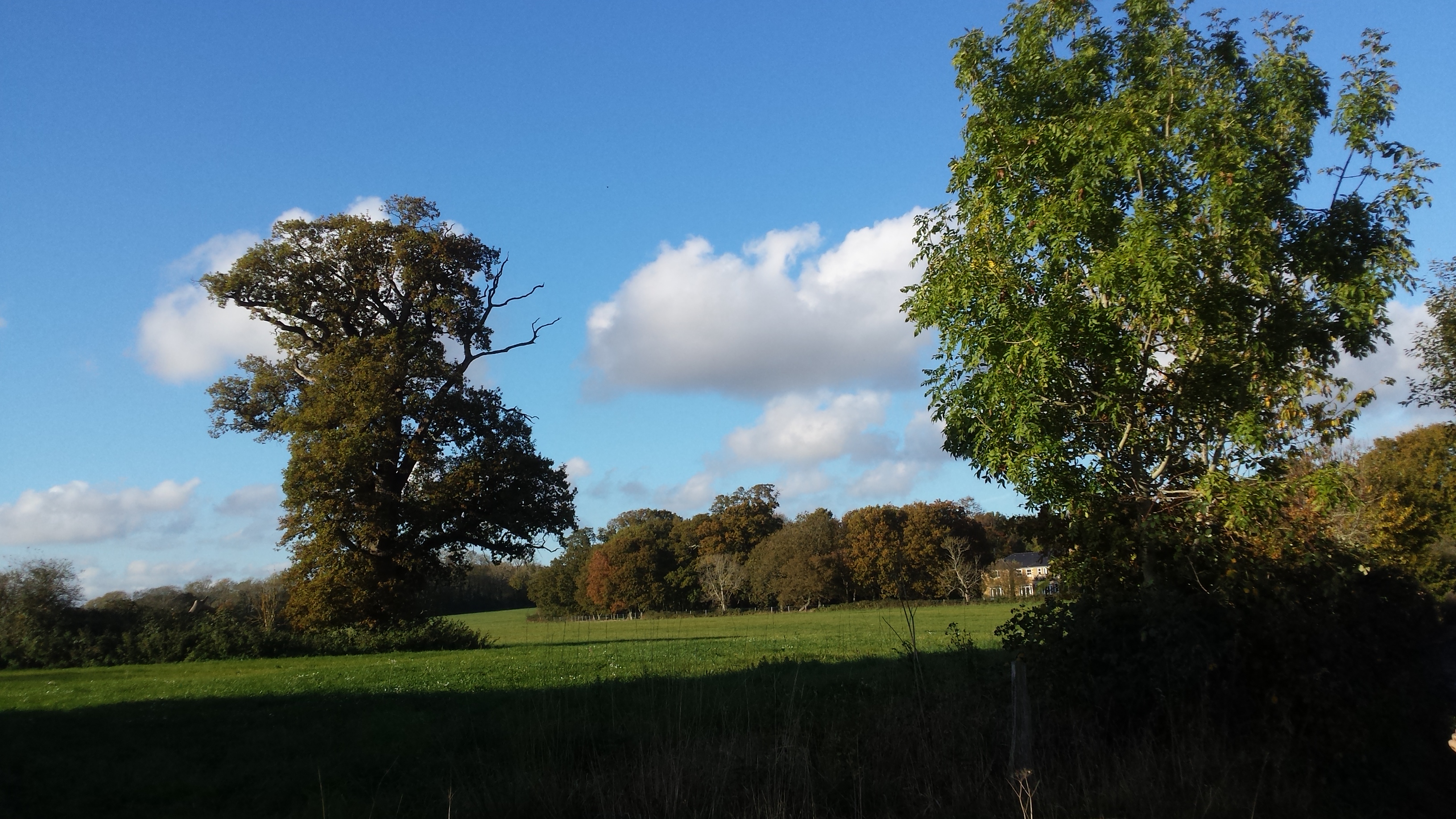 Notes for editors on Binsted Park:
Binsted Park is a beautiful, curving, wood-enclosed field within Binsted Woods – the mediaeval-style parkland of the old Binsted House, created about 1800. It is protected by National Park planning guidelines, like other parks higher on the Downs. It is near to the Madonna Pond, source of Binsted myths and much loved by walkers.
Bill Pethers, who lives in Binsted Park less than 100metres from the Option 5A route, supplied the photo of the picnic under the old Park trees from his family collection. 'My family have lived here since about 1600, as long as it takes to make Ancient Woodland', said Bill. 'They made this Park, but the Binsted route would destroy it. Not just the old field-oaks which are still here, but also the younger trees that were planted here to succeed them by Walberton Action Group nearly 15 years ago. People going to Highways England's consultation are given no clue as to the community, the history, the peace and beauty of this place. They just need to walk around here for a while. Then the road would never be built in Binsted.'
Sue and Tony Elphick live in a cottage beneath the trees on the edge of the Park. "This is a very special place," says Sue. "We have dormice nesting as part of a project with the People's Trust for Endangered Species, and Purple Emperor butterflies. It's amazingly quiet, with barn owls, tawnies and little owls and lots of bats in the dark night skies we get here. The Arundel Bypass Option 5A would tower over our house and put an end to all of that. Our grandchildren, everyone's grandchildren, should still be able to experience this."