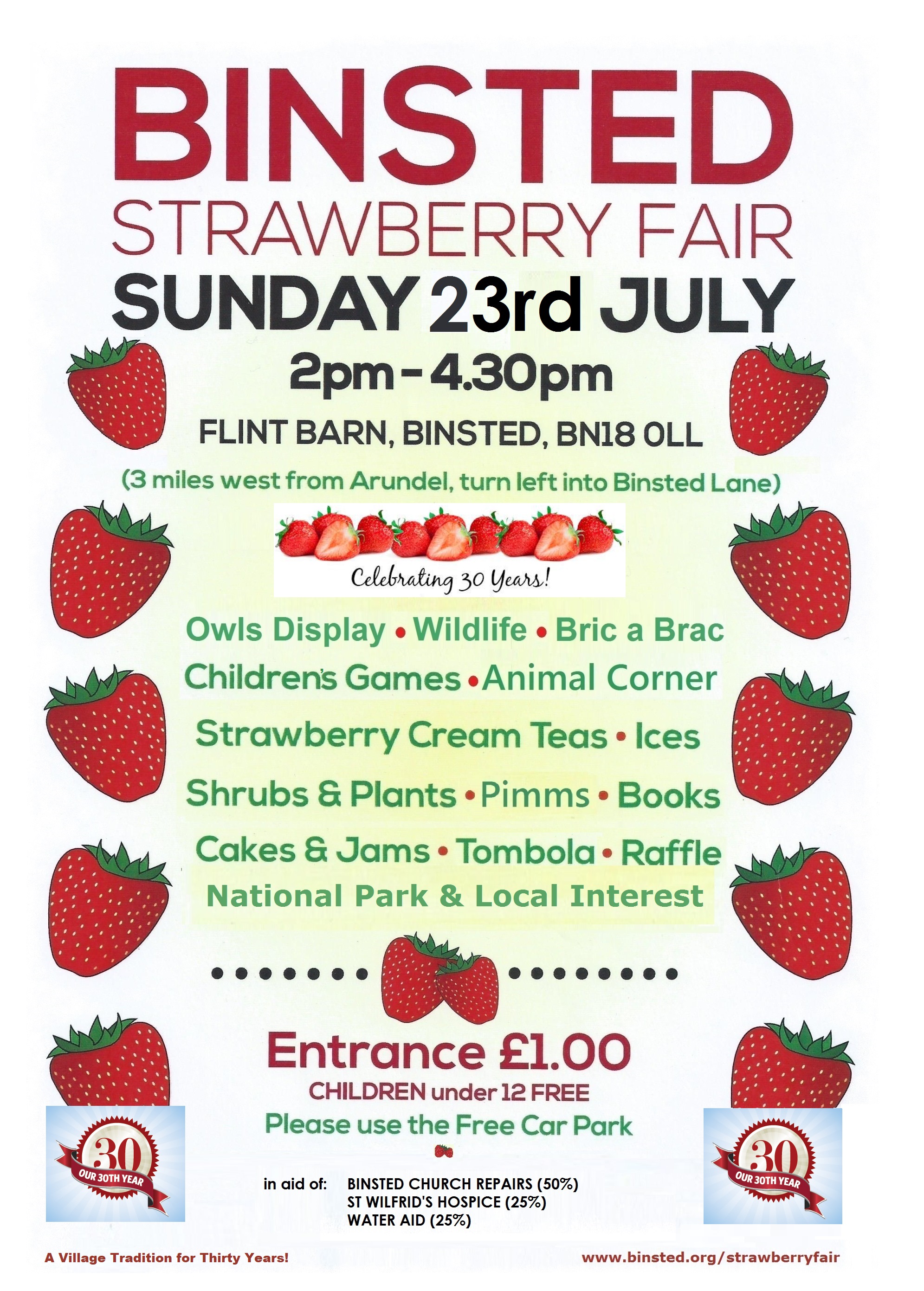 Binsted Village celebrated their 30th Strawberry Fair last Sunday 23rd July, welcoming the wider community in to enjoy this unique village. More than a thousand visitors on a Sunday afternoon had a periodic wetting but still they came. It was a joyous occasion and they raised over £6000 for charities Water Aid (appropriately!), St Wilfrid's Hospice and the Friends of Binsted Church repairs fund.

Another raincloud over the Fair this year was the Arundel A27 Improvements (Arundel Bypass) consultation, announced for 22nd August to 16th October. Along the lane were placards saying "Save Binsted Village"; inside the fair were placards saying "Save Binsted's Countryside", "Save Binsted's Strawberry Fair", and, "Please Sign Our Petition".
Inside the barnyard, it was peaceful business as usual with everyone going for the beautiful plants donated by Tristram Plants local (Binsted and Walberton) nurseries, and inside the barn, strawberry cream teas, cakes, and punnets of locally grown strawberries from Hall Hunter Group kindly donated by Strutt & Parker.
One of the options Highways England are looking at goes through the Strawberry Fair fields and would destroy all the peace and pleasure in the landscape that people come to our village to find. It would put an end to the Arts Festival, to the community's special spirit inspired by the landscape. People welcomed information and signed the Petition, but didn't let this threat spoil the joy of the day.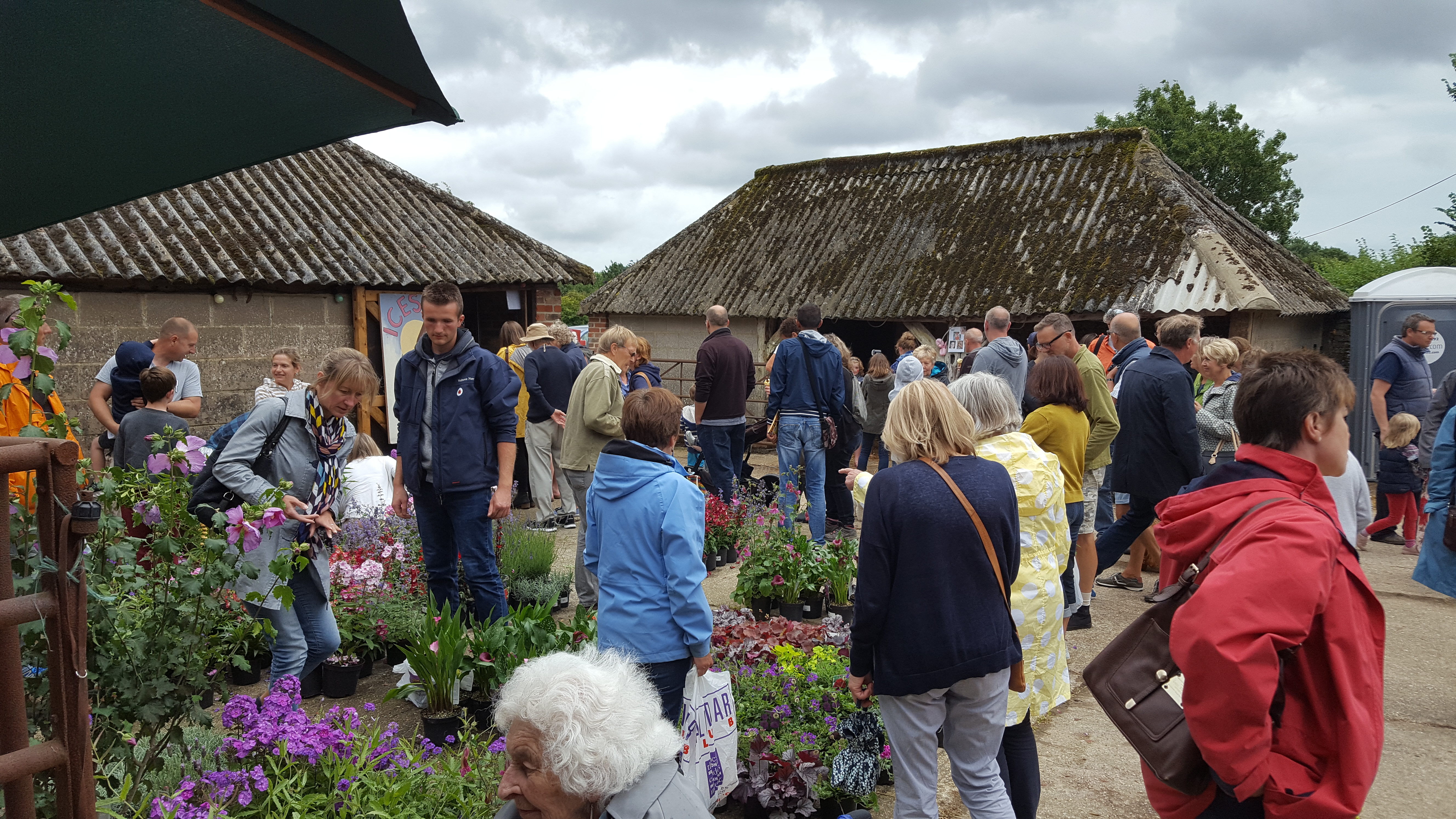 Binsted had a Green Man – a figure of nature and man united – at the Fair in 2016. This year with the A27 public consultation imminent he stayed in the woods, but there's a figure of him on the Village Waymarker and his presence in Binsted says something about the place and why it's so special. We hope more people than ever will keep coming to the Strawberry Fair, and having a really good time in Binsted in support of good causes, which is what the Fair is all about.
The countryside interest stands are a Binsted speciality. Local environmental group MAVES are there to tell about the amazing wildlife they are finding around Binsted and beyond, alongside the Sussex Wildlife Trust, South Downs Society and the South Downs National Park Rangers who have been helping MAVES with traditional hedge laying nearby and with dormouse surveys. The Worthing Archaeological Society are active in Binsted, we have a Roman Road and villa, pottery kilns and much more which they are helping to explore: visitors can bring their own garden finds for identification.
The South Downs Society and CPRE Sussex were busy on their stands talking up the least damaging, New Purple Route, for which details can be found on www.arundela27forum.org.uk . ABNC was there urging everyone to help save Binsted in the coming consultation. Love for Binsted, and for what its seminatural landscape and community do for people, was in the air. Nobody wants a route through this special place.