PRESS RELEASE 18.11.18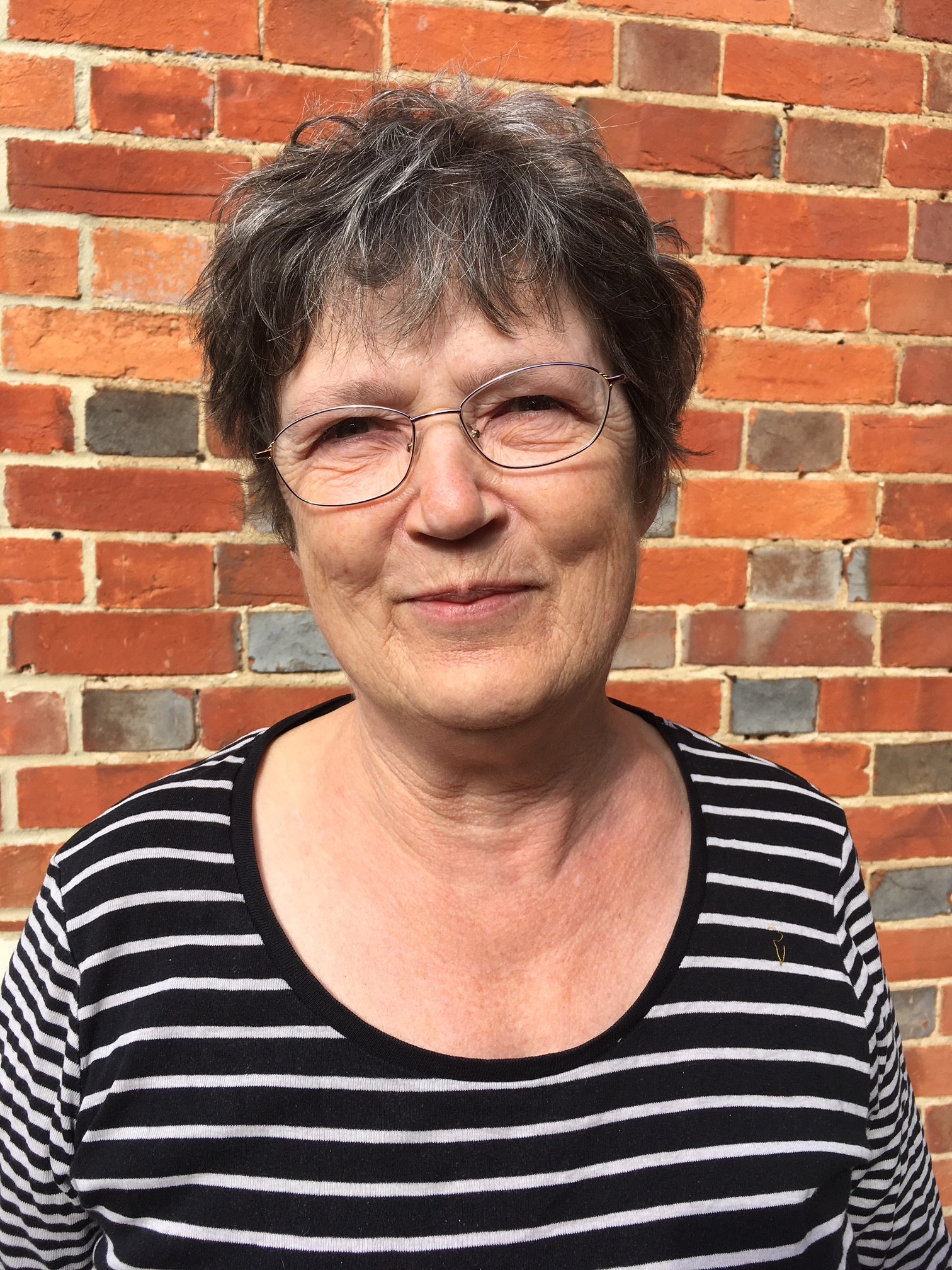 Environmental and sustainable transport campaigners have welcomed the result of Dr Emma Tristram's legal action, but say, 'we need smarter solutions'. Dr Tristram was contesting Highways England's decision to put a new dual carriageway route through Arundel's watermeadows and the South Downs National Park. Her legal case was based on the errors in the 2017 consultation.
Arundel Bypass Neighbourhood Committee (ABNC) spokesperson Mike Tristram said, 'In October Highways England announced that they are running a new 'non-statutory public consultation' in 2019 on the same three options as before. As a result of further legal negotiations, Highways England have also now undertaken to correct the errors in the 2017 consultation, and to conduct a procedurally fair consultation.' Having achieved these concessions, Dr Tristram has now withdrawn her legal claim and Highways England will pay her legal costs to date.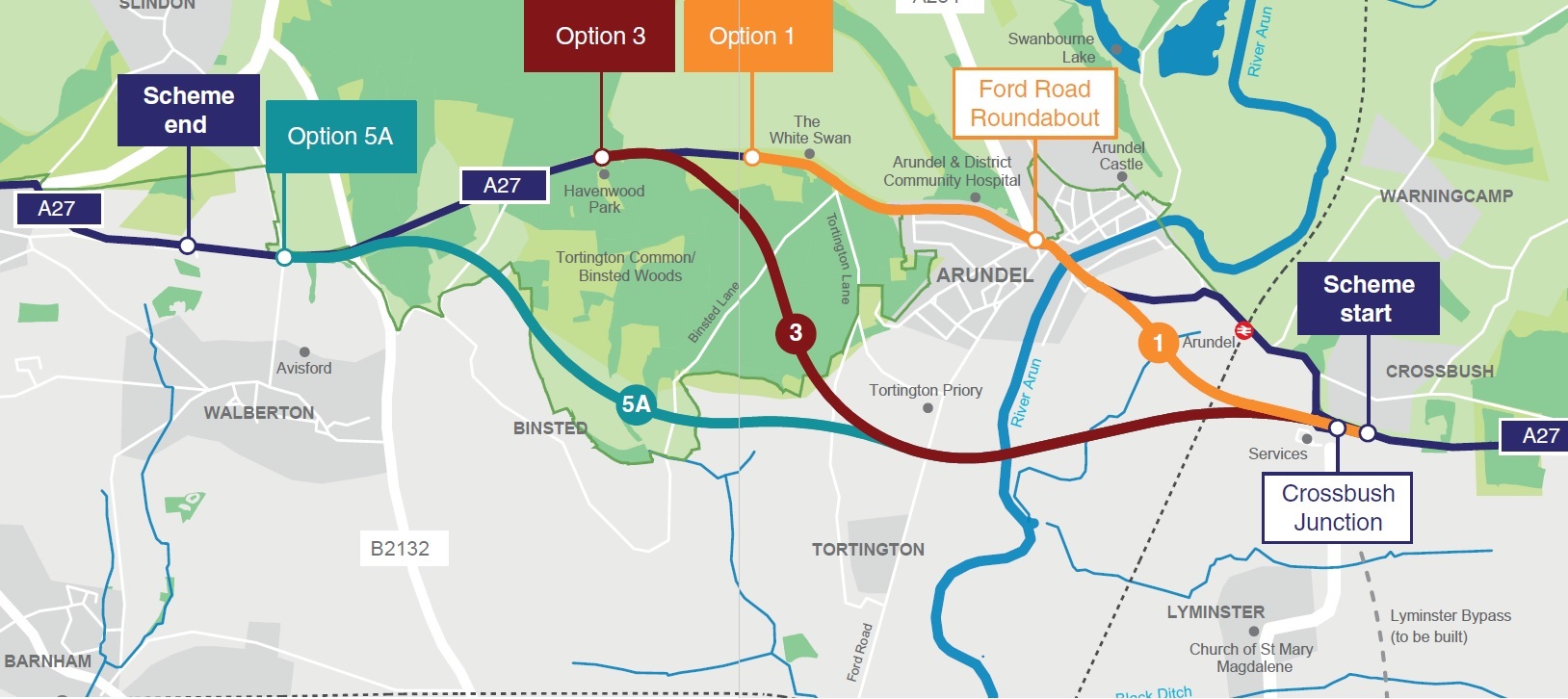 The Preferred Route decision of May 2018 (Option 5A) remains in place, but the choice between options is re-opened. A new Preferred Route decision will be taken after the new consultation.
'By their action, Highways England has admitted that the 2017 consultation contained significant errors,' said Bill Treves of ABNC. 'They did not do their job properly. We will be observing the new consultation carefully to make sure it is conducted lawfully and the assurances given to Dr Tristram are kept. Last time, Highways England gave Arundel preferential treatment over Walberton parish, although as a town it is in the same tier of local government as a parish and they should have been treated equally.'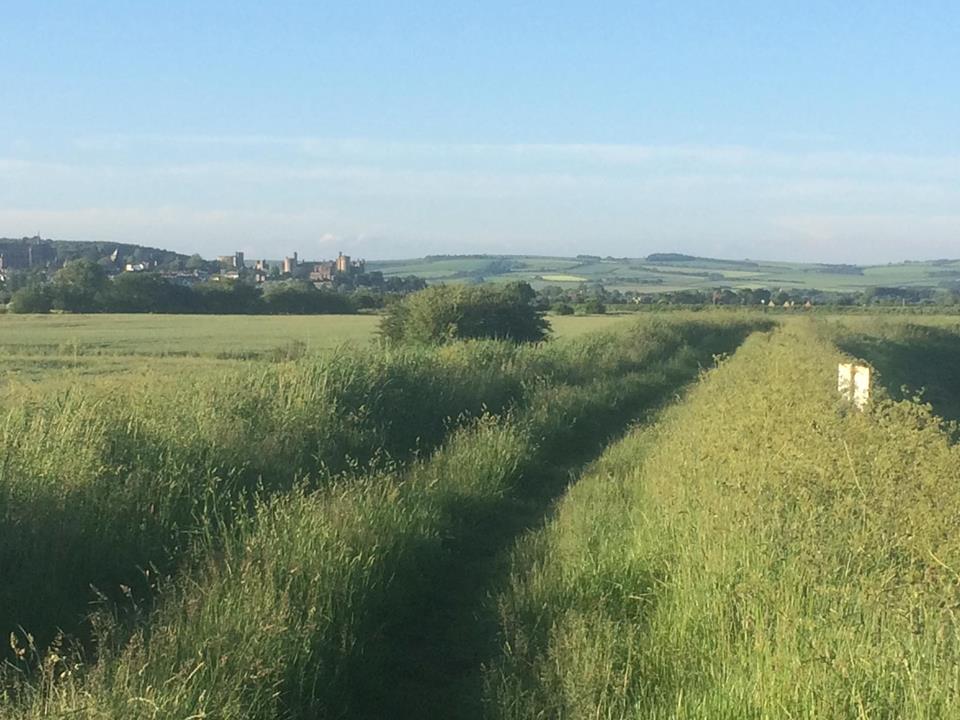 As well as the errors in the consultation, Dr Tristram's legal grounds included the misleading traffic figures given in 2017, which stated that Option 5A gave much better traffic relief to villages in the Downs than the other options. This was shown to be false by Highways England's own Scheme Assessment Report of June 2018. The new consultation will include entirely new traffic figures.
The South Downs National Park Authority had also applied for Judicial Review of Highways England's decision, on the grounds that impacts on the Park, and options with less impact, had not been properly considered in the consultation.
In spite of Highways England's undertakings, campaigners consider that severe problems remain. One is Highways England's determination that the Arundel scheme should be a dual carriageway.
'Highways England continues to push for a long, damaging dualled offline bypass through the precious Arundel countryside.' said Kay Wagland of Arundel residents' group Arundel SCATE (ASCATE). 'The locally-supported New Single Purple Route, a short, wide, single carriageway bypass following an approved route, would solve traffic flow and safety issues, is affordable and deliverable and would meet even HE's projected traffic needs, minimising new traffic and without destroying landscape and wildlife.'
Henri Brocklebank, Director of Conservation at the Sussex Wildlife Trust, added: 'Another problem with the 2017 consultation was that it hid the impacts on protected wildlife species. Highways England have conceded that they will provide updated ecological information. The recent shocking figures on the rate of species loss should make this a priority.'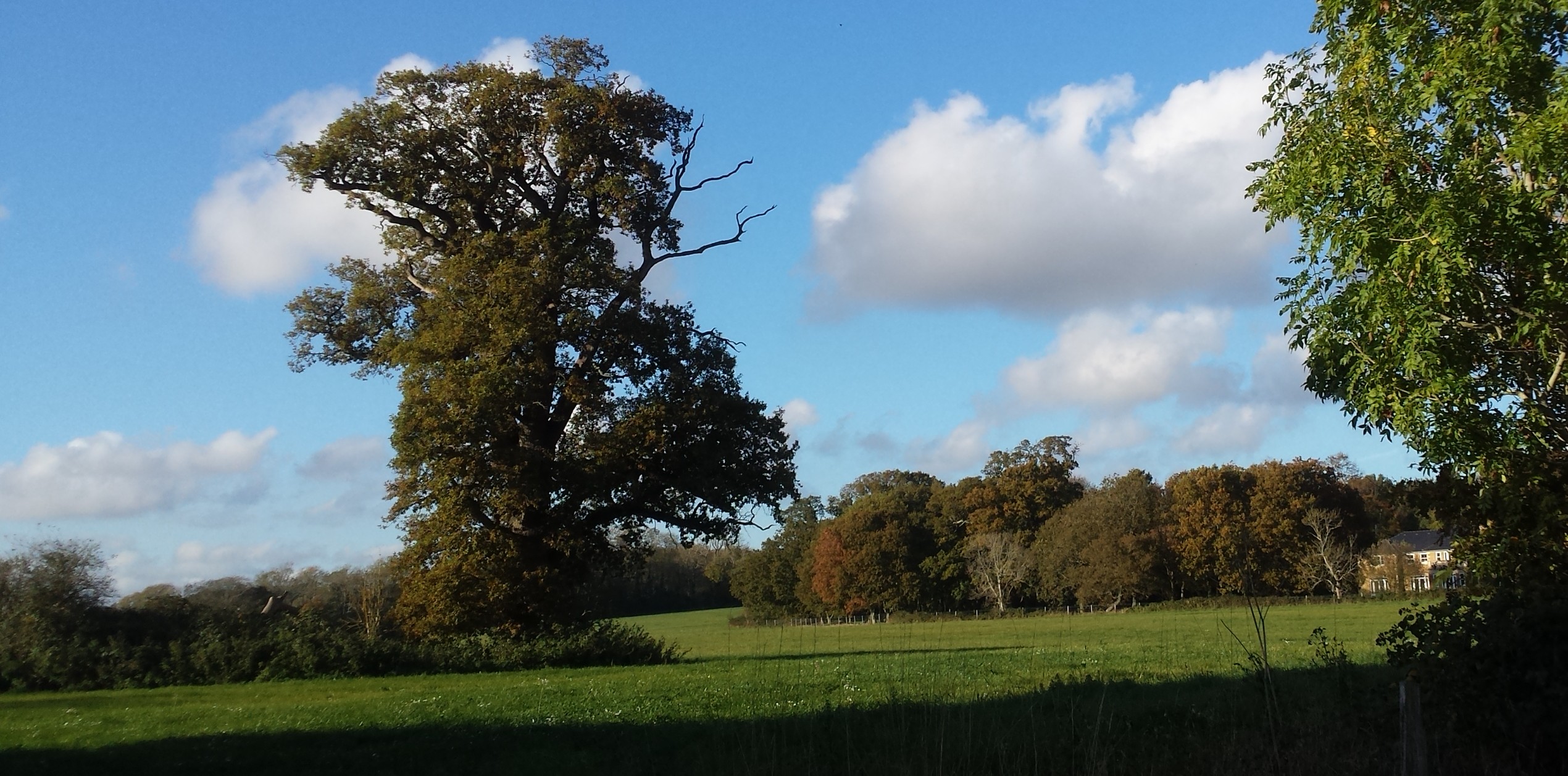 Another crunch point for campaigners is the failure of either Highways England or the government to look at smarter alternatives to new major road schemes.
Kay added: 'the Budget promised £30bn for a major programme of new roads – but building new roads does not cure congestion as they encourage people to commute further, and traffic increases. Transport is the biggest producer of greenhouse gas emissions and unlike other sectors, they're not going down. In the light of the latest climate change evidence, we cannot afford to build for more traffic. It is a dead end and a waste of money. We need smarter solutions.'
NOTES FOR EDITORS:
The organizations who have given their support to Dr Emma Tristram's judicial review application,
ABNC, ArundelSCATE, CPRE Sussex, the Sussex Wildlife Trust,
and the Friends of the South Downs (=South Downs Society), also all support
the Arundel A27 Forum and the South Coast Alliance for Transport & the Environment (SCATE).
__________________________________________________________________________________
For more online information about the Arundel Bypass options and impacts see:
_________________________________________________________________________________
South Downs National Park Authority
Response to Arundel A27 Public Consultation
A27 Update November 2018
__________________________________________________________________________________
Arundel residents A27 website www.a27arundel.org
___________________________________________________________________________
Binsted, Walberton and Western Villages A27 website
www.facebook.com/arundelbypass
www.twitter.com/arundelbypass
For more information about Binsted village see www.binsted.org
For more information about the threatened environment see www.aruncountryside.org
For the 4-minute 'Save Binsted' Film, click: https://youtu.be/PIuh8neRCW8
__________________________________________________________________________________